Wearable Art designs
Fashions made from recycled & unorthodox materials.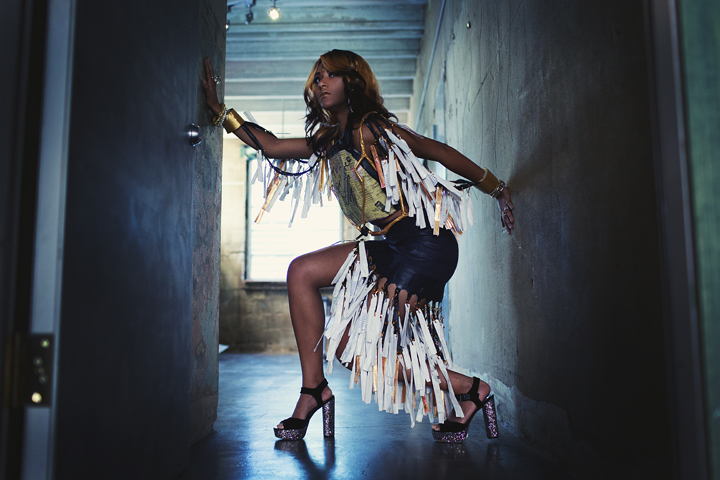 Wearable Art 12 - Dunedin Fine Art Center - 2015. Collaboration with designer Dacota Maphis. One of our designs called "Art" was used for the program cover. Photography by Ariel Penu and Joseph Siciliano Photographic.
The Dr Seuss Dress - Awarded Best Design at 2016 Trashy Flashy. 2015 Trashion Fashion. Model Julie Shazadi. Photography by Joseph Siciliano Photographic.
2014 Trashy Flashy - The Coffee Dress shown at Keep Tampa Bay Beautiful event on November 12, 2014. Made from 75% or more recycled outfit made from foil coffee bricks and black plastic trash bags.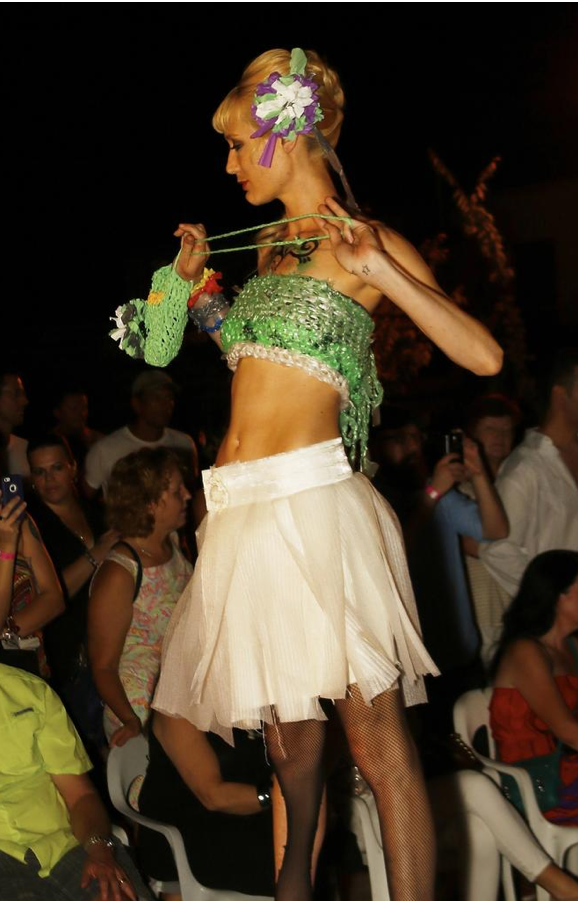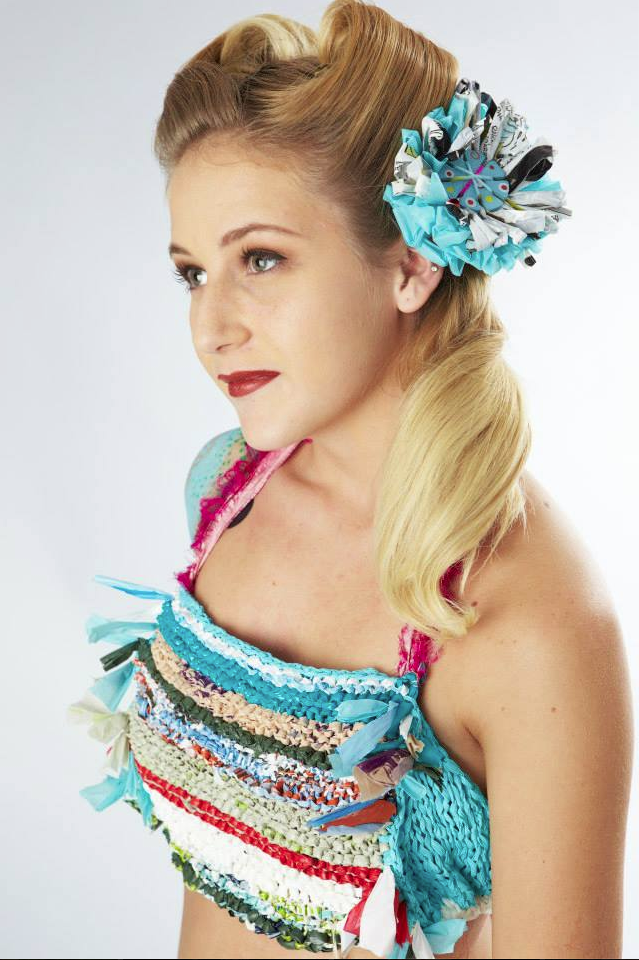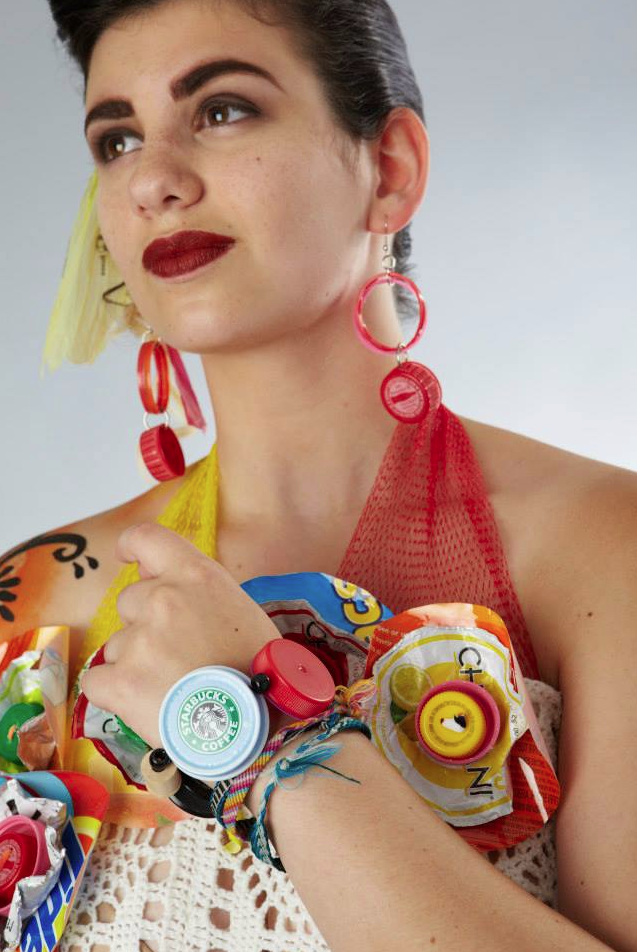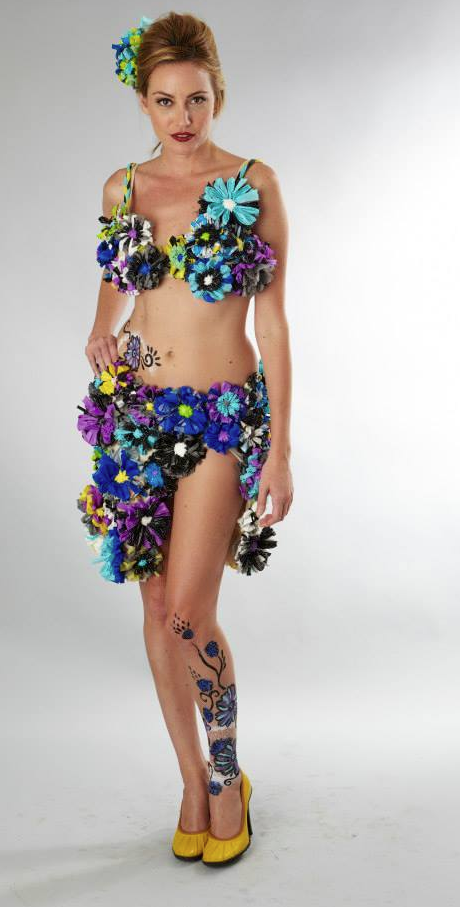 2014 Trashion Fashion - Working with designer Sara Norine we created 9 new designs + accessories for the ArtPool Show in July. Materials used: plarn and lots of it! (plastic bags made into yarn), mesh fruit bags, vintage doilies, reclaimed fabric, bottle caps, beer brewers can caps and packaging waste. If we could recycle it - we hand stitched it into our work. Each model also carried a matching unique purse. Photography by Danny Gonzalez & Shawn Koi. To get a glimpsethe show and the work of the other designers please check out this great Video by Joseph Siciliano.
2013 Trashion Fashion - Skirts made from newspaper carrier bags, fruit grove bags, and plastic lids. 75% recycled materials. Hat made from recycled tape rings. Jewelry made from recycled can tabs, plastic & metal lids and caps and reclaimed material.
2012 Trashion Fashion - Color block dress: water bottle labels & yogurt tops hand sewn in sections to create the blocking. Six Pack Dress: many six pack rings sewn together with woven/crocheted retail plastic bags. Both are made from 100% recycled materials.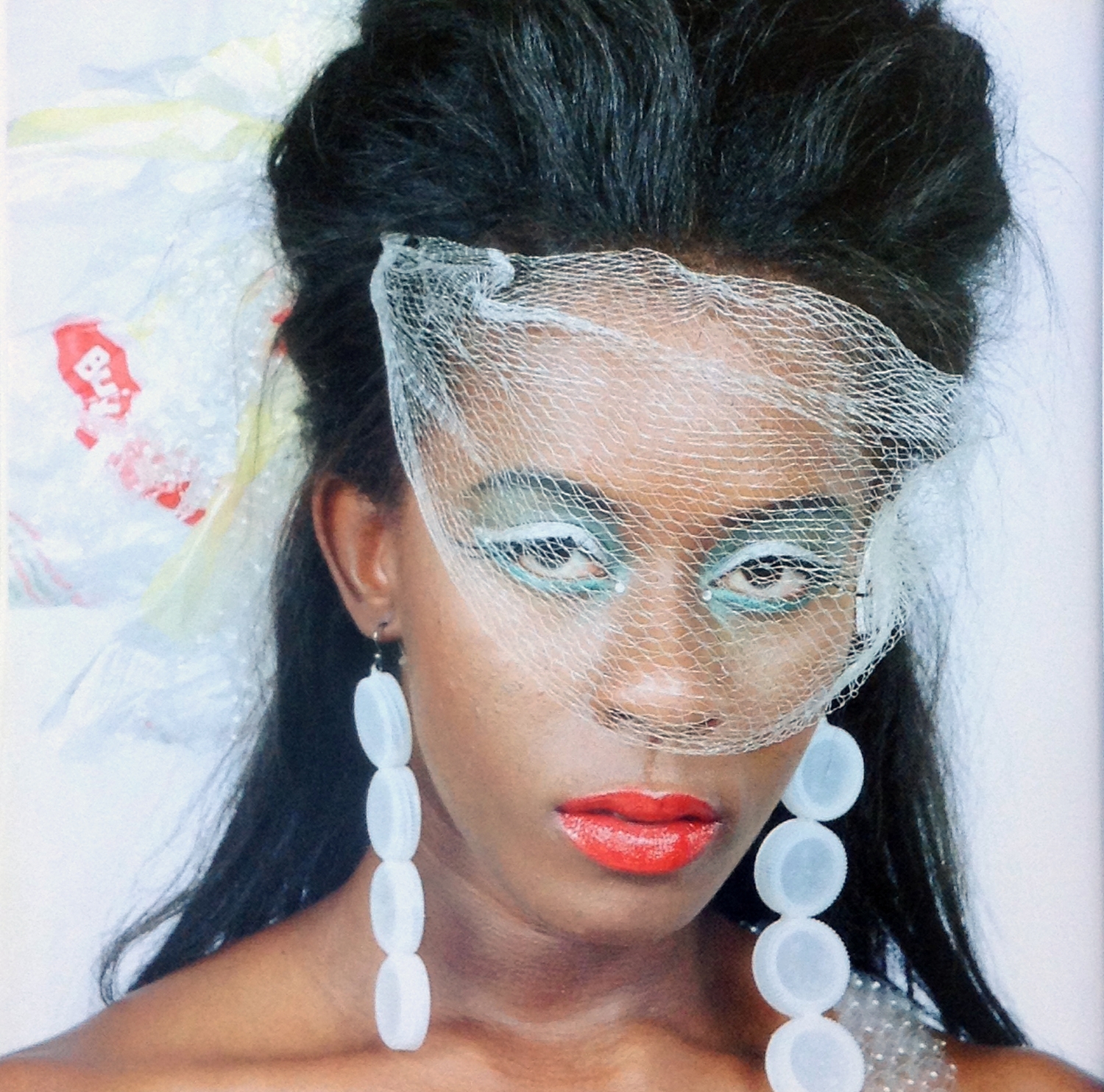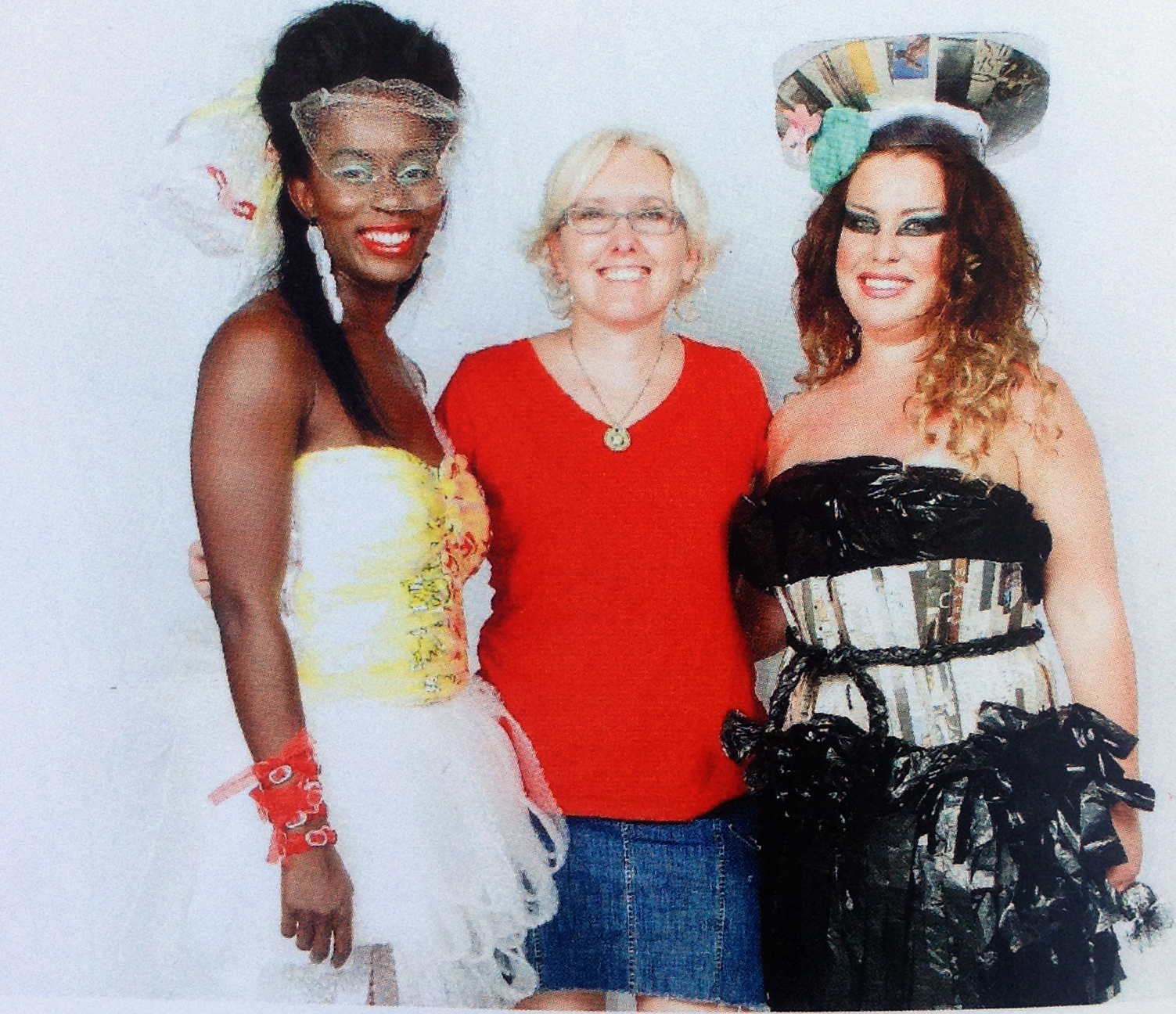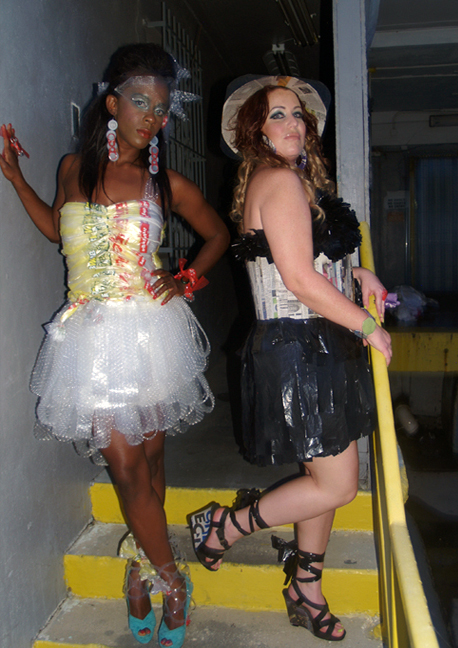 2011 Trashion Fashion - Dresses made from plastic trash bags, newspaper, subway sandwich bags and bubble wrap. 75% recycled materials.