Sue was born in Maryland where she grew up in a small town near the Chesapeake Bay, and currently resides in St Petersburg, FL. She received a BFA degree in Graphic Design from Moore College of Art & Design. As a child she knew she always wanted to be an artist, dabbling in many creative areas from painting, craft making and sewing. Early in her career she worked as a graphic designer & art director and worked for a handful of corporations and companies. For the last several years her main focus and passion has been abstract painting and creating wearable art from recycled materials.
Artist Statement
Alternating between modern, fashion and pop culture, I make involved encaustic paintings and designs working directly and urgently in response to my social environment. My approach involves controlled intentions by intuitive leaps of texture, layering, color and mischievous thought. Contrasts are bold, colors are pure and fusions unfold that are significant and interpretive. Surface becomes a substance and I find joy in its transformation as I journey towards a collision of mark making and image design.
For me, creating intersect the act of seeing and is the most direct link to my private time with the world around me. My work is a need to explore, experiment and constantly develop the energy within.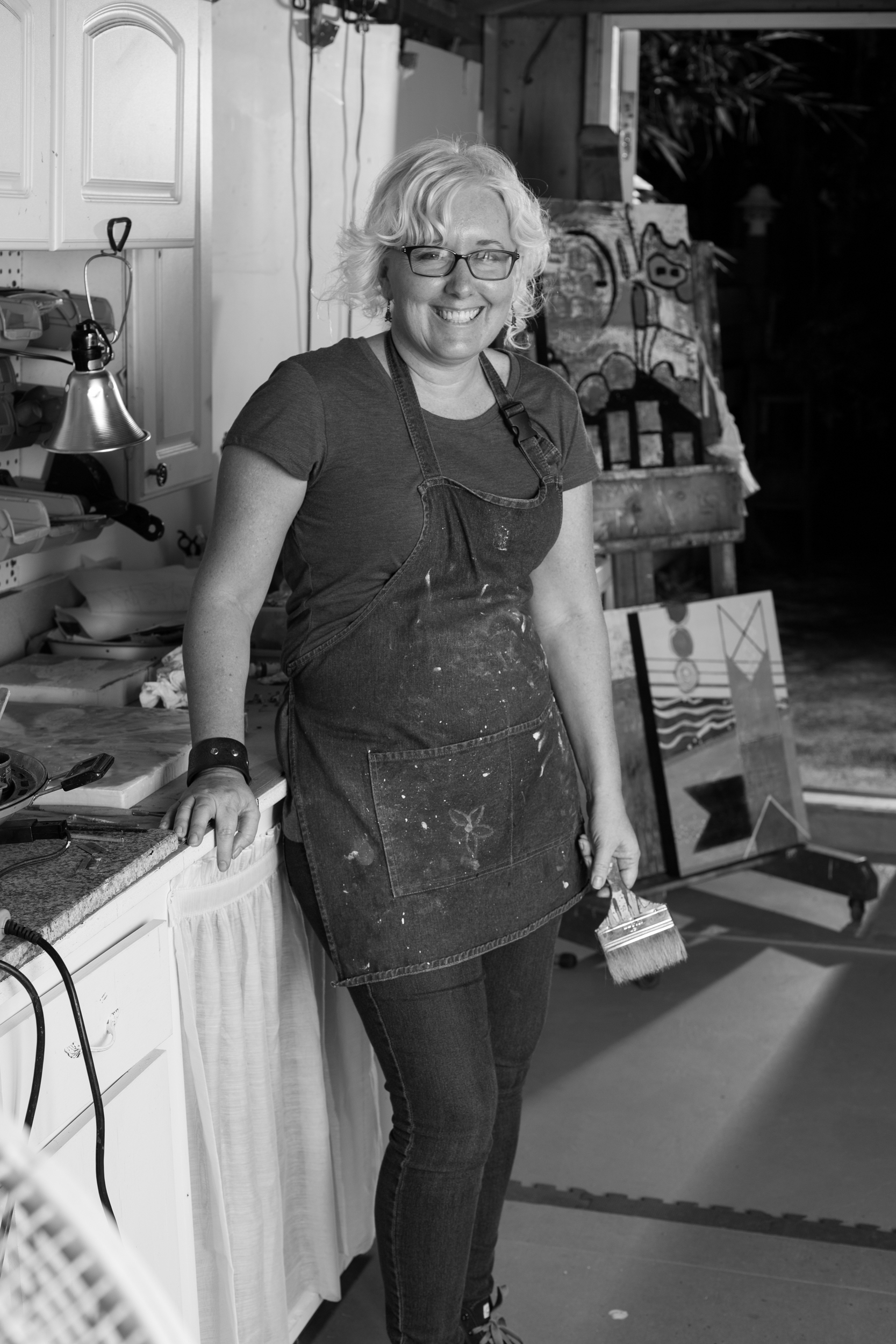 Photo by Joseph Siciliano Photographic